2001

PROJIMO timeline:
AJOYA

COYOTITAN

2001

| | |
| --- | --- |
| | increasing violence in Ajoya |
| | Newsletter from the Sierra Madre #46 |

1st website.

disability-awareness activities in Coyotitan schools

proyecto de coinversión social INDESOL

poster: Pintando el parque

Virginia comes to PROJIMO

Newsletter from the Sierra Madre #45

| | |
| --- | --- |
| | a new leg for the professor |

Visitors:


DOWNLOAD THE COMPLETE NEWSLETTER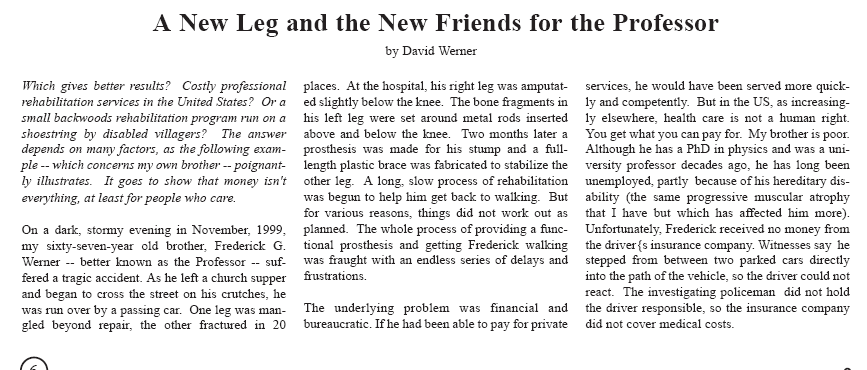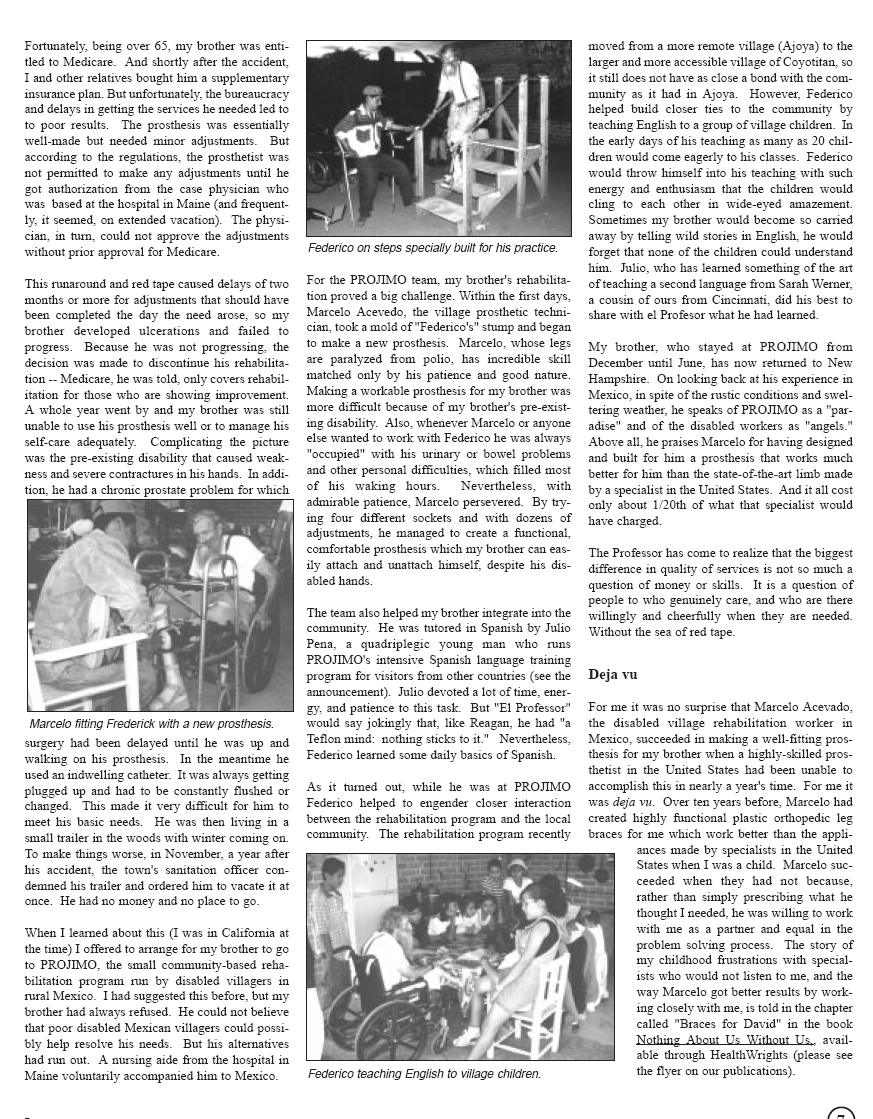 DOWNLOAD THE COMPLETE NEWSLETTER
http://www.mollybang.com/Pages/tiger.html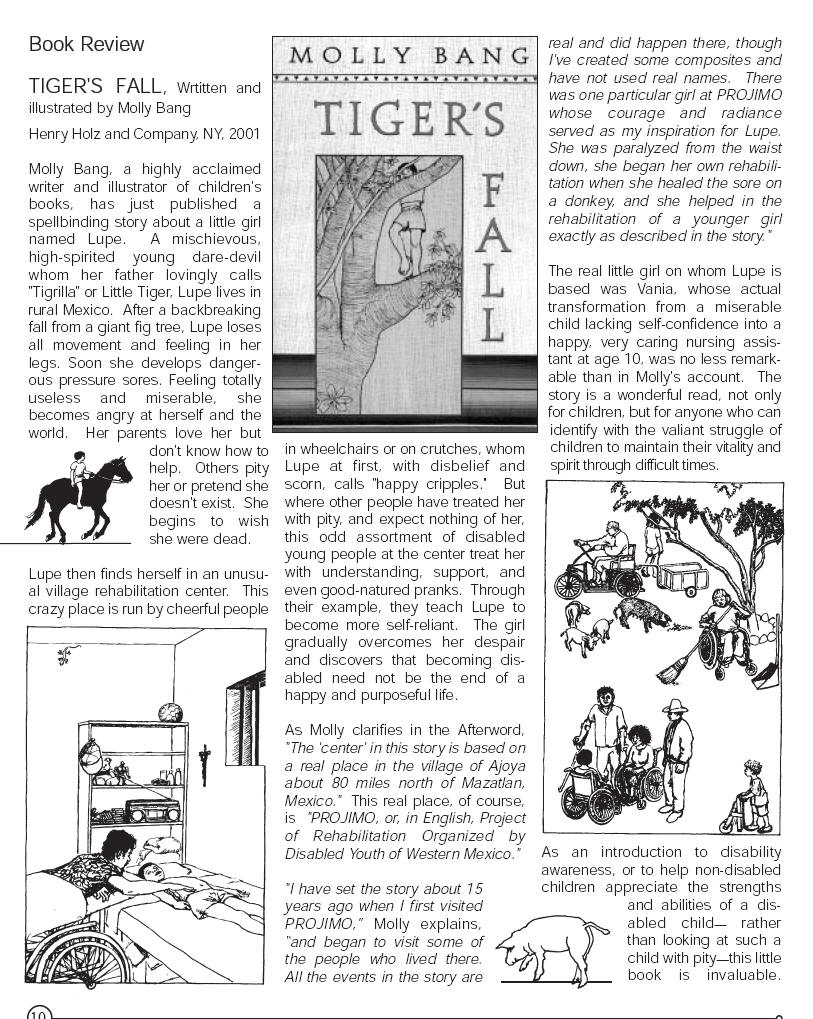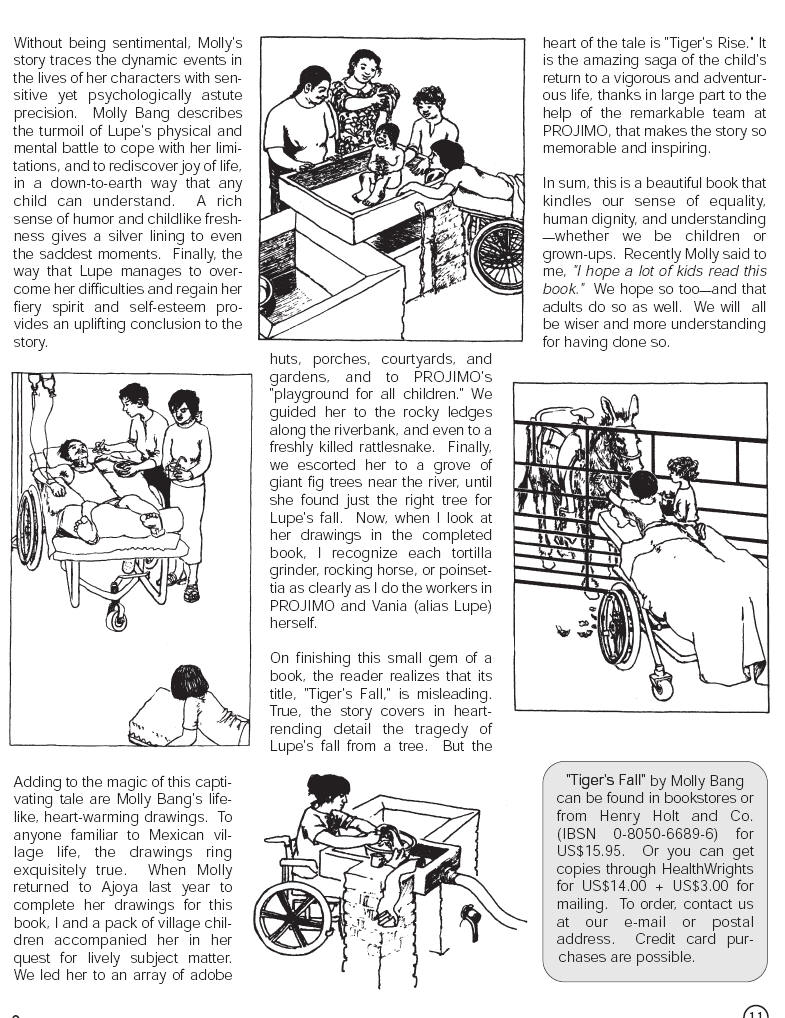 2001 PROJIMO's own WebSite.
This is PROJIMO's first hesitant step into the world of Internet.

For the first time ever, this new technology provides the people of PROJIMO the opportunity to present their work and themselves to the rest of the world in their own words rather than through intermediaries.
Copied from the index-page: http://bsd.cln.megared.net.mx/~grupoprojimo/

Programa de Rehabilitación Organizado
Por Jóvenes Incapacitados de México
Occidental Asociación Civil.
PRÓJIMO. AC.

P.R.O.J.I.M.O. es un grupo de personas que trabaja con y para las personas con capacidades diferentes enconjunto con los padres de los y las niñas con discapacidad, y que surge con la finalidad de hacer accesible la tecnología de rehabilitación para las personas con menos recursos que viven en regiones de alta marginación del Estado de Sinaloa y del país.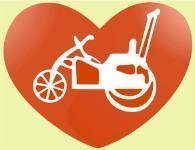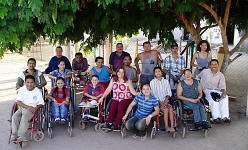 Aquí se les enseña a ser lo más independiente posible, se da apoyo para que día a día vayan valiéndose por si mismos asta llegar a ser casi o totalmente independientes según sea la discapacidad de la persona.
Todas las personas del equipo de P.R.O.J.I.M.O. trabajamos en conjunto para poder ayudar lo más posible a la persona que padesca algun tipo de discapacidad.
Dirección: Calle Constitución sin número Coyotítan Sináloa C.P.82900
Tel: lada (01)-696-96-2-01-15
Nuestro correo electrónico: projimo_ac@hotmail.com



A few years later, a second website was published on another server by Rigoberto and some visiting volunteers.
It was basically a mirror of the first one.

This website has been updated early September 2006
The information is pretty much the same as before, but looks better with the use of Macromedia Flash applets.

Page last modified: October 27, 2011
Return to PROJIMO home page
Return to my homepage: www.avemariasongs.org