AveWiki= the interactive counterpart of Geert's Ave Maria Pages

If you like Ave Maria, you'll find something you like!
Beltjens, Jos
From AveWiki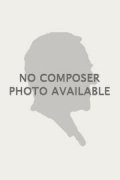 Aliases:
J.M.H. Beltjens; Jean Beltjens; Mathieu Jos Hubert Beltjens; Matthias Josephus Hubertus Beltjens

Life
Born: 1820
Died: 1909
List of Ave Maria settings
This is the listing from Geert's Ave Maria pages, with links to the corresponding pages.
1. Ave Maria Op.73 a 2vv   Publ. Rotterdam G. Alsbach 

2. Ave Maria Op.93 a 3vv. reference page

3. Ave Maria Op.135/5 a 4vv. Publ. Rotterdam G. Alsbach 

Biography
add biographical data here
Publications
External links
add web links here